Wet Nose Wednesdays
"The City of Berkeley's Animal Care Services (BACS) is responsible for the community's lost, abandoned, injured, neglected and mistreated animals. We provide a wide variety of animal services including the sheltering of 2000 animals annually from Berkeley, Albany, Emeryville, and Piedmont; adoption services, field services, advice on animal-related topics, lost and found pet reports, in addition to providing low-cost spay/neuter vouchers for eligible Berkeley residents."
The City of Berkeley's Low Cost Spay Neuter Program for Berkeley pet owners is administered through Paw Fund, a Berkeley based non-profit organization providing free spay neuter surgeries to eligible Berkeley residents and free vaccines to any pet owner.
 Eligibility:   To qualify for free spay neuter surgeries, pet owners must live in Berkeley and have an annual household income of $37,500 or less.
To schedule an appointment for your pet's free spay neuter:  contact Paw Fund.
510-390-3488        info@pawfund.org    www.facebook.com/pawfund
Berkeley Animal Care Services is located at
1 Bolivar Dr, Berkeley, CA 94710
For more Info:
http://www.ci.berkeley.ca.us/animalservices/
Facebook: https://www.facebook.com/friendsberkeleyanimalcareservices/
Twitter: https://twitter.com/BerkeleyAnimals
Instagram: https://www.instagram.com/berkeleyanimals/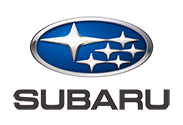 Wet Nose Wednesday is driven by Premier Subaru of Fremont, where transparency and & convenience is our promise, Doin it right.
http://bit.ly/premieresubaruoffremont